The Toaster Project
Thomas Thwaites established an ambitious goal of developing a toaster entirely from scratch, by mining his own materials and working them into an end goal of a product that Argos can sell for only 3.99 pounds per toaster.
The Toaster Project
The Toaster Project is an ambitious experiment in domestic reverse-engineering by the British designer Thomas Thwaites. Baffled by the fact that he could buy a toaster for a mere Åí3.99 at the supermarket chain Argos, Thwaites undertook an unusual experiment—to try and build a toaster from scratch. This, as it turned out, involved processes most people would never dream of attempting, like smelting iron ore, dug from an abandoned mine, in a household microwave. A humorous reflection on issues of sustainability, industrialization, mass consumption, child labor, and DIY culture, Thwaites's finished product reflected the true cost of the modern global manufacturing complex behind an ostensibly cheap appliance: his toaster cost Åí1,187.54 and took him nine months to make.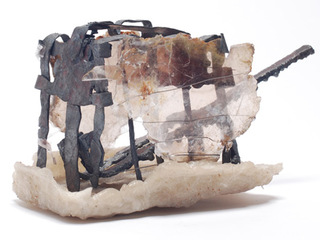 Was this a ridiculous undertaking? Thwaites explains, "It depends on the scale at which you look. Looking close up, a desire (for toast) and the fulfilment of that desire is totally reasonable. Perhaps the majority of human activity can be reduced to a desire to make life more comfortable for ourselves and has thus far led to being able to buy a toaster for Åí3.99…but looking at toasters in relation to global industry, at a moment in time when the effects of our industry are no longer trivial... they seem unreasonable. I think our position is ambiguous—the scale of industry involved in making a toaster is ridiculous, but at the same time the chain of discoveries and small technological developments that occurred along the way make it entirely reasonable."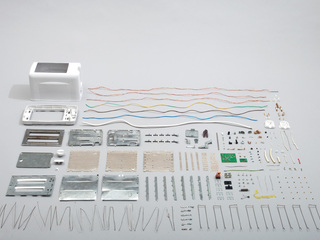 No comments yet. Why not add the first?
Acknowledgements & Credits
Thomas Thwaites
The Toaster Project
2010
Adapted from the 'NEW ART/SCIENCE AFFINITIES'. Published by the Miller Gallery at Carnegie Mellon University and the STUDIO for Creative Inquiry and available at http://millergallery.cfa.cmu.edu/nasabook/
You need to be logged in to report.
×