Sui Generis
Practices in digital media culture are no longer limited to screen-based, audiovisual and interactive media content. These practices address the wider social, urban and global context of the information environment,through new types of process-based, networked projects and genres.
Jennings' digital media art works make visible personal narratives by revealing hidden realities while simultaneously encouraging public discourse. In particular, her research in critical creative technologies is informed by a convergence of critical theories of technology, human centered computing, and contemporary practices in interaction design and digital media art. Resulting in the development of new information technologies and collaborative applications for facilitating face-to-face discourse in public spaces with others in situations where communication may be stifled by societal norms.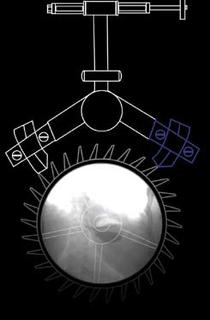 Approaching the development of a theory, model and framework for critical creative technology from a hybrid arts / human computer interaction perspectives permits her to employ the process of making as part of the process of theorizing. In other words, the arts perspective permits the researcher to explore and develop before settling on generalized principles to form a framework for practice. Whereas a more traditional approach to research, narrows the field of inquiry so that general principles can be identified. This process requires the elimination of confounding variables. However, that noise in the data, those confounding variables provide the rich context, media, and processes by which creative practices thrive. As research in the arts gains recognition for its contributions of new knowledge, the traditional reductive practice in search of generalized principles will be respectfully joined by methodologies for defining "living" i ii principles. These "living" principles celebrate and build from the confounding variables, the data noise, through the lenses of serendipitous discoveries, playful encounters and revealing ambiguities.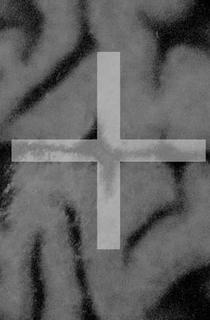 The theory of critical creative technology examines the relationships between critical theories of technology, society and aesthetics, information technologies and contemporary practices in interaction design and creative digital media. The theory of critical creative technology is aligned with theories and practices in social navigation and community-based interactive systems in the development of "smart" appliances and network systems that support people in engaging in social activities, promoting communication and enhancing the potential for learning in a community-based environment. The theory of critical creative technology amends these community-based and collaborative design theories by emphasizing methods to augment and enhance face-to-face dialogical contact when the exchange of ideas, observations, dreams, concerns, and celebrations may be silenced by societal norms about how to engage of others in public spaces. This comparative theoretical study informs the design of technology-based projects, in the spirit of critical creative technologies, as forms of research-in-practice that incorporates the digital media arts, interaction design, critical theory, human computer interaction and engineering. Sui Generis is a series of large digital print self portraits that explore the relations and contestations between the body and sciences of the artificial. They are thought pieces leading to the development of mechatronic interactive sculptures that fall under Jennings' aesthetic engineering projects that range from self situated expression to community-based applications. These self-portraits locate the body as a fanciful machine with hints of technological tropes that suggest a relational functionality to technology.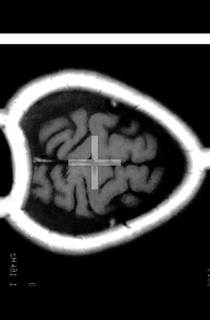 The Sui Generis series includes the images Swallow (50 × 90 inches 2005), Corpus Escapement (73 × 50 inches, 2005) and Neither|Nor (36 × 44 inches, 2006). The latter two are presented in this exhibition. Neither|Nor references the fact that she was born with a concave surface in the back of her mind. Like Winterson's webbed feet, she celebrates eccentricity by molding the fatty layer of her cranium to reflect her boolean likeness, the NOR symbol. Inspired by the idiom "neither fish nor fowl," she reveals the complexity of what she may or may not be. Corpus Escapement references her fascination with mechanical devices designed for navigation, time keeping and computation. In particular, her interests are focused on early mechanical computational devices such as astrolabes, gear clocks, lantern projectors, and Babbage's Difference Engine. It is the innovation of these types of devices that enabled societies to explore, conquer, pillage and enslave new worlds by controlling the navigation of time, space and territory. She is interested in the ironic juxtaposition and comparison of these types of devices to the body that is both intact and altered – the next frontier.
No comments yet. Why not add the first?
Acknowledgements & Credits
Credits
Texts: All texts were written by the exhibition participants.
Editor: Pamela Jennings, Pittsburgh, PA (USA)
This work has been republished from the 2007 Exhibition 'Speculative Data and the Creative Imaginary: Shared Innovative Visions between Art and Technology' curated by Pamela Jennings As part of the ACM Creativity and Cognition Conference at at the National Academy of Sciences' headquarters at 2100 C St., N.W., Washington, D.C. The original exhibition catalogue can be found at: http://www.pamelajennings.org/PDF/NAS_Catalog.pdf
Exhibition Sponsors
Office of Exhibitions and Cultural Programs of the National Academy of Sciences presenting a program of exhibitions that explore relationships among the arts and sciences, engineering and medicine.
http://www7.nationalacademies.org/arts/
The 2007 Association for Computing Machinery Creativity and Cognition Conference held in Washington D.C. June 13th – 15th, 2007, exploring the theme of cultivating and sustaining creativity: understanding how to design and evaluate computational support tools, digital media, and socio-technical environments that not only empower our creative processes and abilities, but that also encourage and nurture creative mindsets and lifestyles. - http://www.cs.umd.edu/hcil/CC2007/
National Science Foundation Computer, Information Science and Engineering (CISE) Creative IT Program, exploring the synergies between creativity and information technology, science, engineering, and design research.
Copyright is held by the author/owner(s) of the text and images reproduced in this catalog
You need to be logged in to report.
×